Improvising music and life took the daughter of a classical piano teacher in Fukui, Japan to the jazz clubs of Los Angeles.
It couldn't have come as a great surprise that Yuko Mabuchi, whose mother was one of Fukui's more sought-after teachers of classical piano, would express an early interest in studying piano. Mrs. Mabuchi, as is tradition with teaching parents, chose to have her daughter study with colleagues she respected and trusted.
Other sounds filled the Mabuchi home, however, and they were both unavoidable and irresistible: Her father loved to play Earth, Wind and Fire and other 1970s jazz and R&B groups from his large record collection.
"My mother was hoping I'd become a classical concert pianist, attend university, and all of that," said Mabuchi. "But I had started listening to those disco tunes as a child. As a teenager I loved all genres of music, but especially African-American music."
She kept listening to those records and then began playing to them by ear. When she was old enough she went out and listened to live jazz.
"I was very interested in improvisation, jazz ensembles, rhythm and dance music," she said. "And so I decided to study jazz music and learn to improvise across all genres."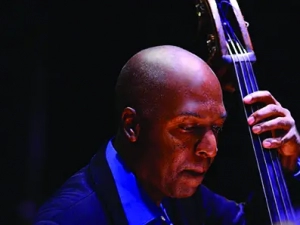 Nevertheless, because of her solid grounding in classical composition, having studied Bach, Mozart, Chopin, and her favorite, the modern composer Dmitri Kabalevsky, her jazz piano had a deeper reach. Within the improvisations were an awareness of greater complexities.
After completing high school, she studied with Kunihiro Kameda at the AN School of Music in Kyoto, Japan.
"So I started to attend jazz school in Kyoto and that really surprised my mother," she continued. "She was so disappointed that I didn't continue to study classical music."
Kameda, who had lived in New York and Los Angeles, advised Mabuchi to study next in the United States. With her parents' blessing masking lingering questions about a career in jazz, and scholarships to attend Boston's Berklee College of Music, she headed for America.
Her first lesson was in economics, as Mabuchi learned that the scholarship money was not enough for her to afford tuition and housing. So in 2010 she chose instead to move to Los Angeles and attend the Music Performance Academy in Alhambra that Kameda had recommended based on his experience in L.A.
As her natural musicianship and piano training took on greater technical skill at improvisation, she drew on a number of American legends for inspiration, the first being Oscar Peterson and Herbie Hancock. However she also listened to Monte Alexander, George Duke, and Michel Petrucciani.
Finding her collaborators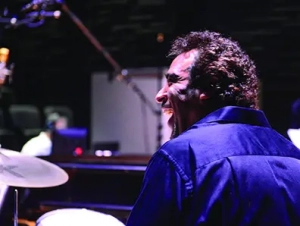 Mabuchi first met bassist Del Atkins and drummer Bobby Breton in 2013. They began working together, rehearsing material, and performed one of her first concerts at Pasadena's Levitt Pavilion.
"Shortly after meeting them I went back to Japan for a couple years," she said, "and when I came back, fortunately, I found they were still available."
On August 24, she will return to the San Bernardino Mountains and the Blue Jay Jazz festival where in 2018 she was a guest artist with Billy Mitchell and Circle of Friends when they performed at the SkyPark Santa's Village on the second night of the series.
"Del and Bobby are great," she added. "Whenever we work together, the songs I arrange and bring to rehearsal for the trio, they are able to play them exactly the way I want them to sound.
Earlier this year, it was a special thrill when Mabuchi won over one audience member at a concert in Southern California.
A few months ago when I played at the Segerstrom Center and opened for Branford Marsalis, my mother was visiting me and was very happy," Mabuchi said. "She's very supportive now and happy about how my career is going."
Photos: Top, Yuko Mabuchi; inset one, Del Atkins; inset two, Bobby Breton