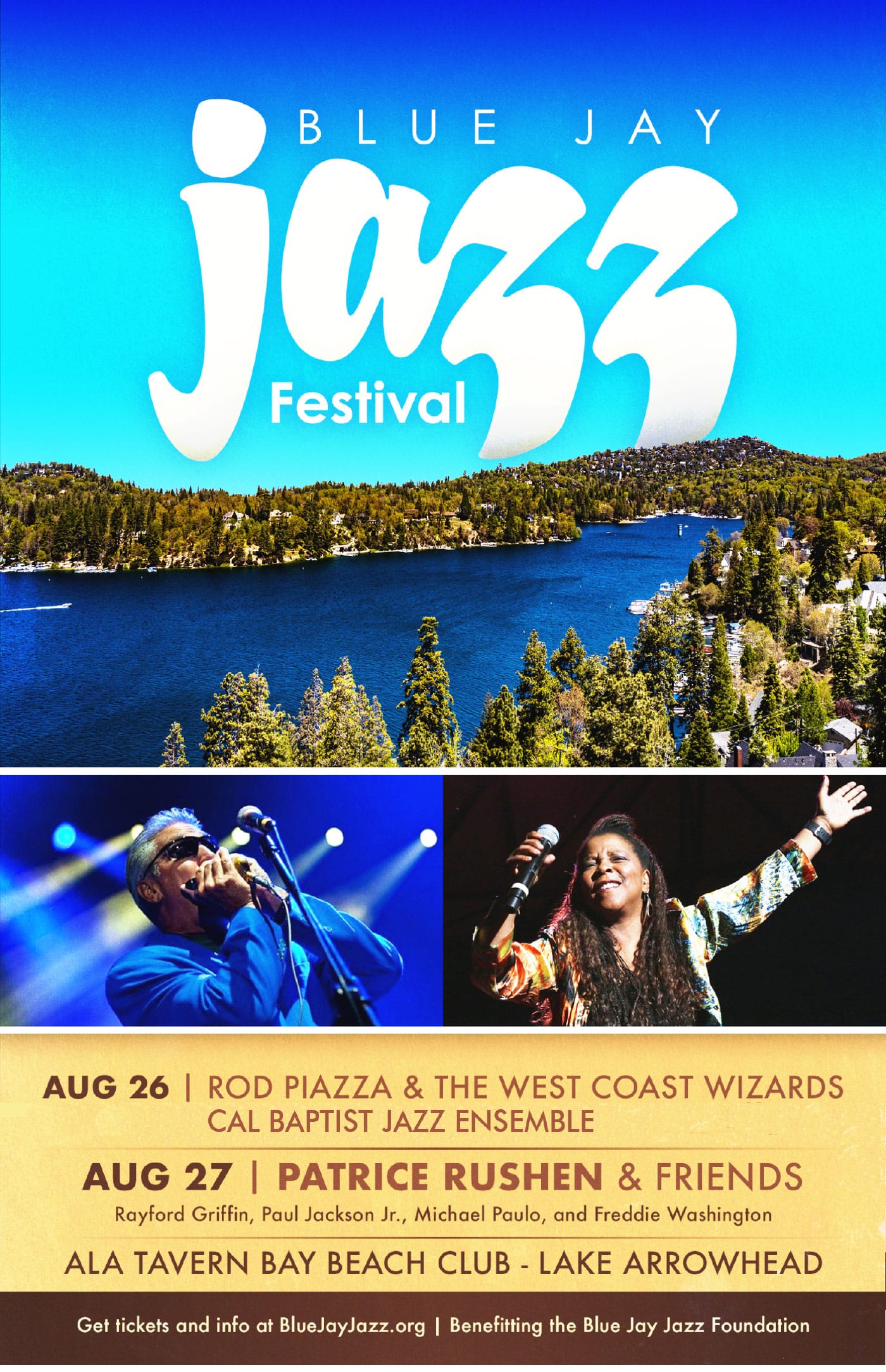 With sincere gratitude …
The 2021 Blue Jay Jazz Festival that took place at ALA Tavern Bay on August 27 and 28 has drawn praise as a phenomenal success and our best event ever.
I know that this landmark Festival was the result of landmark support from our amazing community of jazz lovers.
On behalf of the Blue Jay Jazz Foundation, I want to thank everyone who had a hand in this year's concerts for making those two days of music and cooperation a reflection of our mountain hamlet's resilience, volunteerism, and welcoming spirit.
This large-scale undertaking would not be possible without the gift of time, talent and treasure from volunteers, and the financial support of our sponsors and donors, the coordination and generosity of the Arrowhead Lake Association, our bounty of promotional support from our two media partners, Mountain News and Alpine Mountaineer.
Our Foundation Board was thrilled to present three outstanding young musicians with $1500 scholarships each this year and give them an opportunity to play with the award winning Cal Baptist jazz band and local favorite Rod Piazza's harmonica blues band.
From the performers and participating leaders and students to honoree actress, singer songwriter Gloria Loring, our commitment to jazz appreciation and music education excellence set an example for communities beyond our mountain.
Among the flood of compliments we've received is a special comment from a family member of Friday headliner, keyboardist, vocalist and composer Patrice Rushen. "We've seen our 'sister' Patrice play hundreds of gigs around the world. Rarely have we seen her perform with so much joy and compassion. Thank you for your hospitality, magnificent lakeside venue and show of kindness and appreciation for Patrice's extraordinary gifts. Kudos to Lake Arrowhead."
If you wish to share your experience, please email us at info@bluejayjazz.org.
Thank you and congratulations to all our jazz lovers and mountain community residents!
Chris Levister
President
Blue Jay Jazz Foundation