AUGUST 24:  BUY TICKETS
Concert Location: Arrowhead Lake Association's (ALA) Tavern Bay Beach Club
28399 N Shore Rd, Lake Arrowhead, CA 92352
Prepare to catch 'zydekosis'. No matter what the thermometer reads in Lake Arrowhead on
Thursday, August 24, once Lisa Haley and the Zydekats turn on the juice, expect it to get hotter.

"We're back, this is our 15th show in the Lake Arrowhead region and we're excited," said Haley, a former resident of Lawndale. "We gonna turn ALA's Tavern Bay Beach Club into an honorary swamp. Gonna spread some 'zydekosis' there at the lake for sure."
Thursday, August 24, Lisa Haley and her incredible band of smiling scoundrels, the Zydakats, take the festival stage. Since beginning in 1994, Lisa Haley & the Zydekats have become one of the world's most beloved Americana/Cajun/Zydeco bands. Lisa's 2008 Grammy-nominated "King Cake" crashed into the Billboard World Chart and the Americana movement with her blue violin and soaring, compelling "cornbread" voice.  This sure-to-sell-out performance promises an unforgettable "Joy Ride". Prepare to catch "Zydecosis!

Come for the jazz, stay for the party says," says Blue Jay Jazz president Chris Levister. Levister recalls Haley's 1999 show when the jazz festival was held in the parking lot atop the Thrifty Drugs (now Rite Aid). "Lisa's mesmerizing fiddling got so many up and dancing that store merchandise below was literally flying off the shelves."
No one really knows where the term zydeco comes from. It may be French, it may be African, it may be American Indian. Which is highly appropriate, for the music is definitely a blend of many musical styles, served up Cajun style. "We'll be doing some traditional songs, some new songs, speak a little Cajun French, tell how the Cajuns came to Louisiana," Haley said in her nonstop style. "Mainly, the music is meant to be danced to. We gonna dress up carnival style and bring the party. If we can get 'em to dance in the aisles, it's a good gig."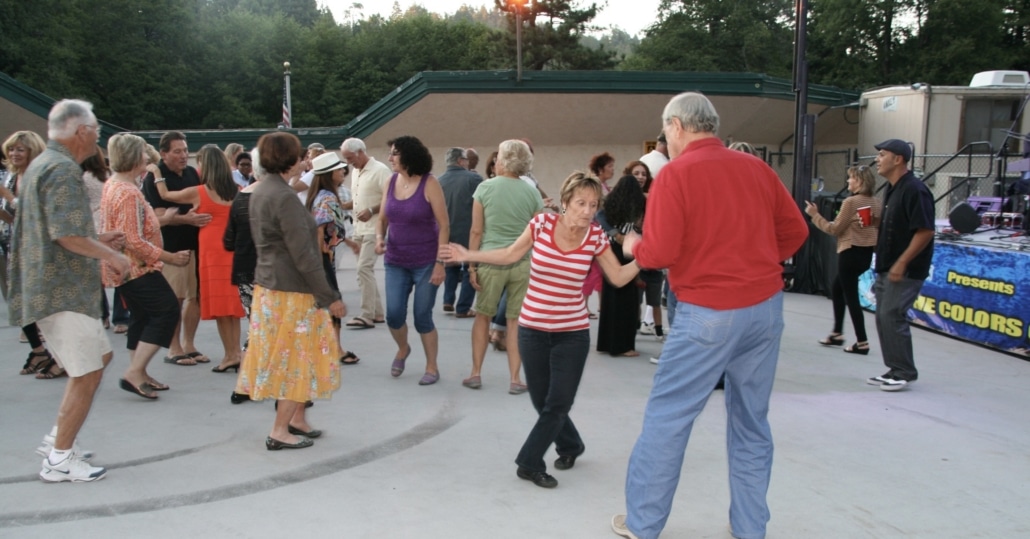 Haley grew up in Hollywood but for several generations before that her family were residents of south Louisiana. "I'm related to the Thibodaux family," Haley said. "That's pronounced 'Tip-A-doe.' It's one of those old-time Cajun clans. "So I have always felt the type of music I do is in my blood. My parents wanted me to be a classical violinist, but something just kept drawing me back to my roots. And it's worked out well.
"All I can say is, thank you, Jesus, for allowing me to entertain. This is joyful music, and Lord knows the world needs joy right now." Music is in her blood, so to speak. Haley is also related to Francis Scott Key, who wrote "The Star Spangled Banner" and rock pioneer Bill Haley (of Bill Haley and the Comets). She was nominated for a Grammy (for her 2007 album, "King Cake"); her current CD, "Joy Ride," has received positive reviews.
She's pretty much impossible to miss on stage, with her bright red hair and vivid blue fiddle. And once she lets loose with a Cajun yell, it's clear she's in complete command. "Me and the band have been lucky enough to have played all over the world," she said. "I love work, love to travel, but of course, Blue Jay is close to my heart, kind of like a homecoming."
In addition to Haley, the current lineup for the Zydekats includes accordionist David Fraser, bassist Andy Anders and percussionist Cam Tyler.  Haley is also an accomplished songwriter. One of her songs on the "Joy Ride" CD —"More Than Anything" — she has dedicated to U.S. soldiers and "anyone who keeps us safe." Another — "Who's Your Crawdaddy?" — is dedicated to Little Richard.
"Fact is, I have a lot of musical influences. But the most important was Joe Simien, who was probably the best Cajun accordionist ever. He taught me a lot about the Cajun style. "But I don't really pattern myself after any one person. I just sing and play and dance around. Let the music come out and let the people feel it.  "This music has been on a joy ride for a long time, all over the world if you look at things that way. And it still works."