Great Jazz Front and Center
Local guitarist preps for launch of musicians collaborative
By Chris Levister
President, Blue Jay Jazz Foundation
One way to define the Greatest Jazz Club at Sea is the sum of its memorable moments. There were plenty of those moments to savor during Blue Note at Sea 2020. Themed 'Great Music is the Only Rule,' Blue Note Records and Blue Note Jazz Clubs collaborated with Entertainment Cruise Productions to bring many of the world's most renowned contemporary jazz musicians together for a weeklong luxury cruise that sailed through the Caribbean from January 25 through February 1, 2020.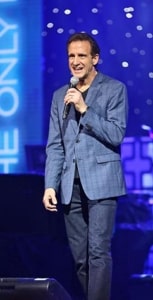 For our third Blue Note at Sea, Blue Jay Jazz Foundation Director Ernie Levister and I joined fellow jazzophiles for a deep dive into the world of electrifying jazz performances, intense lectures, demonstrations, and interactive discussions. To call Blue Note at Sea a floating jazz festival is a bit clichéd, but that's precisely what it felt like. The photo slideshow (above) captures the passion and expression that made this year's Blue Note at Sea another unforgettable experience.
Blue Note at Sea is hosted by three of the most accomplished artists in the music industry: Marcus Miller, Robert Glasper and Don Was and coordinating the days and nights of artists was under the supervision of saxophonist Eric Marienthal, the 2019 Blue Jay Jazz Festival headliner returning as Cruise Music Director.
Among the more than 75 top-flight musicians who performed were Kamasi Washington, Christian McBride, Gregory Porter, David Sanborn, Melody Gardot, Kirk Whalum, Cory Henry, Cyrille Aimée, Emmet Cohen, Joey DeFrancesco, and, of course, Miller and Glasper, plus special appearances by comedian Alonzo Bodden, a regular on NPR's "Wait Wait… Don't Tell Me!"
The passengers packed the concert room each night for a steady series of standout performances. Highlights included bassist Miller and his band; an expansive piano trio set from Glasper; the fizzing urgency and imagination of the Blue Note All Stars with Glasper, Washington, McBride and Sanborn; and the Sanborn Band's nightly sessions with Marienthal, Whalum and special guest vocalists Gardot and Porter. French vocalist Gardot cranked it up with "Respect" and a roaring mix of fusion, art-pop, and newfangled prog-rock. Porter dug deep into gospel-blues terrain with his spellbinding hit "Take Me to the Alley," a winning summation of groove traditions where Porter's voice can overpower, envelop, and soothe, all at once. DeFrancesco did some earth-scorching on sax before hitting a sublime Hammond B3 groove where spiritual funk meets psychedelic jazz.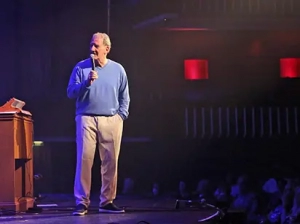 "It is a magical seven-day jazz experience that you wish would never end," said Was, the President of Blue Note Records.
The jazz cruise traces back to the 1970s and an annual jazz cruise produced by Norwegian Cruise Lines on its SS Norway. Jazz cruisers quickly accounted for half the ship's passengers and lead to the foundation for Entertainment Cruise Productions.
One early passenger, Anita E. Berry, organized groups for the cruise, and before long she was so important to the endeavor that NCL invited her to help pick the artists, ports-of-call and be a co-producer. Twenty years ago NCL stopped all theme cruises and Anita, then 70, dove in with both feet. Using her experience and contacts – both for passengers and players – she sought a jazz cruise that occupied the entire ship. She partnered with Holland America Line to create a "straight-ahead" jazz cruise on the 1,245-passenger Maasdam. The first cruise set sail in November 2001 and became the model for every jazz cruise in its wake.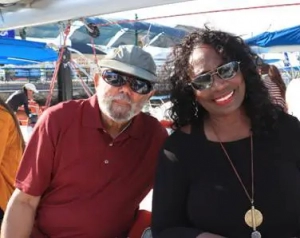 The "Blue Note at Sea" cruise that we have now taken in each of its three years, is one of three jazz-based ECP annuals, along with The Jazz Cruise and The Smooth Jazz Cruise. Its Executive Director of these three programs is Michael Lazaroff, Anita's son, who also oversees ECP's weekly jazz newsletter and e-store as well as land-based events.
It is a great family that Anita and Michael have formed and Ernie and I are grateful to be part of it. But let's leave the last word about what makes Blue Note at Sea special to Eric Marienthal.
"On the cruise," he told me, "musicians and fans have the unique opportunity of getting to know each other both on and off the bandstand. That's the magic of Blue Note at Sea."
Blue Note at Sea 2021 has unfortunately been canceled due to uncertainty over the ongoing impact of Coronavirus COVID-19. However, the music and the companionship of Blue Note at Sea will be back. Until then, be safe and keep listening to Great Music.
To learn more about Blue Note at Sea and receive news about the next cruise, click here.
Photos within story, top to bottom, are Eric Marienthal, Music Director, Blue Note at Sea Cruise Productions; Michael Lazaroff, Executive Director, Jazz Entertainment Cruise Productions; and Chris and Ernie Levister